The Next Computing Architecture
Our world is being dramatically transformed, thanks to shifts in global competition, technology, and customer and user needs.
In this whitepaper, Joe Weinman, world-renowned author and keynote speaker, examines some of the key trends that are driving this new world, such as:
Greater Global Hyper-competition
Increasing Digitalization, Automation, and Intelligence
Greater Connectedness and Mobility
Increased Expectations
and more...
In Next Computing Architecture, explore how to respond to these trends with infrastructure options and financial/charging models available to enterprises that will shape business strategies of the future.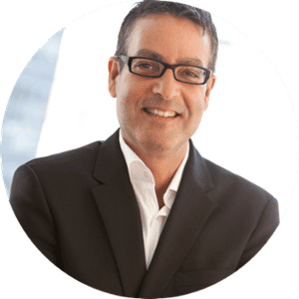 Joe Weinman
Joe Weinman is a global keynote speaker and author or editor of books on cloud economics, mobile communications, and digital strategy, including Cloudonomics: The Business Value of Cloud Computing (Wiley, 2012); Digital Disciplines: Attaining Market Leadership via the Cloud, Big Data, Social, Mobile and the Internet of Things (Wiley, 2015); and Fog and Fogonomics: Challenges and Practices of Fog Computing, Communication, Networking, Strategy, and Economics (Wiley Information and Communication Technology Series, 2020). He has held a variety of executive positions at AT&T Bell Labs, AT&T Business, HP, and Telx. He has a BS in Computer Science from Cornell University; an MS in Computer Science from UW-Madison; and has completed in-person and online executive education at the International Institute for Management Development (Lausanne), MIT Sloan, and Harvard Business School. He has been awarded 26 U.S. and international patents in a variety of fields, including voice and data communications and cloud computing.





Global. Distributed. Scalable. Interconnected.
The pace of change of business is rapidly accelerating, due to factors such as global competition, exponentially improving price/performance of computing components and therefore digitalization and automation, the emergence of billions of connected "things" and associated explosion of data traffic and storage, a shifting security landscape, and the global economy. 2020 has compressed the technology adoption lifecycle from years to weeks for trends such as work-from-home, remote learning, and telemedicine.
This confluence of factors is driving the next computing architecture, one offering benefits including lower cost, greater agility, higher performance, rapid scalability, higher resilience, and an enhanced customer/user experience.
This new architecture consists of computing resources that are globally distributed to meet the increasing demands of global customers, employees, and partners making up today's multinational supply chains and virtual networked corporations.
It exploits a mix of business and operating models, ranging from owned resources in enterprise data centers, to resources in colocation facilities, to multiple public clouds. It balances centralized hyperscale computing clouds with highly dispersed edge computing capabilities that enable the new connected world of billions of smartphones and tens of billions of things.
All of these elements are linked together through a secure, performant interconnection fabric made up of multiple providers and multiple diverse routes, to ensure that no cyberattack, provider failure, or route failure can bring down this new computing construct and the diverse applications and services that it provides.